Regular price
Sale price
$24.00 CAD
Unit price
per
Sale
Sold out
Share
CONDITION
This product was donated to Supply Victoria and is lightly used. All the necessary pieces needed to play the game are included. Some of the note pads have been used.
DESCRIPTION
Gone Birding! Video Adventure in Bird Identification is a niche boardgame directed at the birdwatching/birding community that combines board game action with real-world bird identification skills.


Contents: 
A two-hour video containing 10 separate games
18" x 24" fold-out gameboard map of North America with 100 different renowned locations for birdwatching marked on it (National Parks, Wildlife Refuges, etc.)
51 "Hotspot" cards that match up with the map and describe the location along with a list of several different bird species that can be found there
48 "Surprise" cards that describe a variety of seasonal events such as a cold front pushing migrating birds in great numbers to a location or other unpredictable events that effect how many birds you might spy, like winning an expensive new spotting telescope.
18 "Rare Bird Alert" cards that send you off to a different corner of the map chasing after an especially unusual sighting of a bird species
40-page Identification Guide -- instructions and answers to each of the 10 different games on the VHS tape + 

1 page Novice Helper Guide on the back of the booklet

Trip List Pad
Video Trip Field Notes Pad
6 glass playing pieces
QUICK TIPS
There are three different skill levels accommodated by the game: "novice" where, for example, just identifying a bird as a "hawk" is an acceptable answer, "birder" where you must get the exact species named like "Red-tailed Hawk" and "Expert" who must provide not only the species name but also the Latin scientific genera "Red-tailed Hawk, Buteo." This lets people of all ages and bird identification abilities play together.
As a final note, bird taxonomy and nomenclature are constantly changing as scientists learn more about avian species. This game specifies that their answers are based on the 1983 American Ornithologists' Union "Check-List of North American Birds" which is of course now, significantly out of date.
DETAILS
The box is approximately 11 x 14 x 2.5 inches
Made in USA


View full details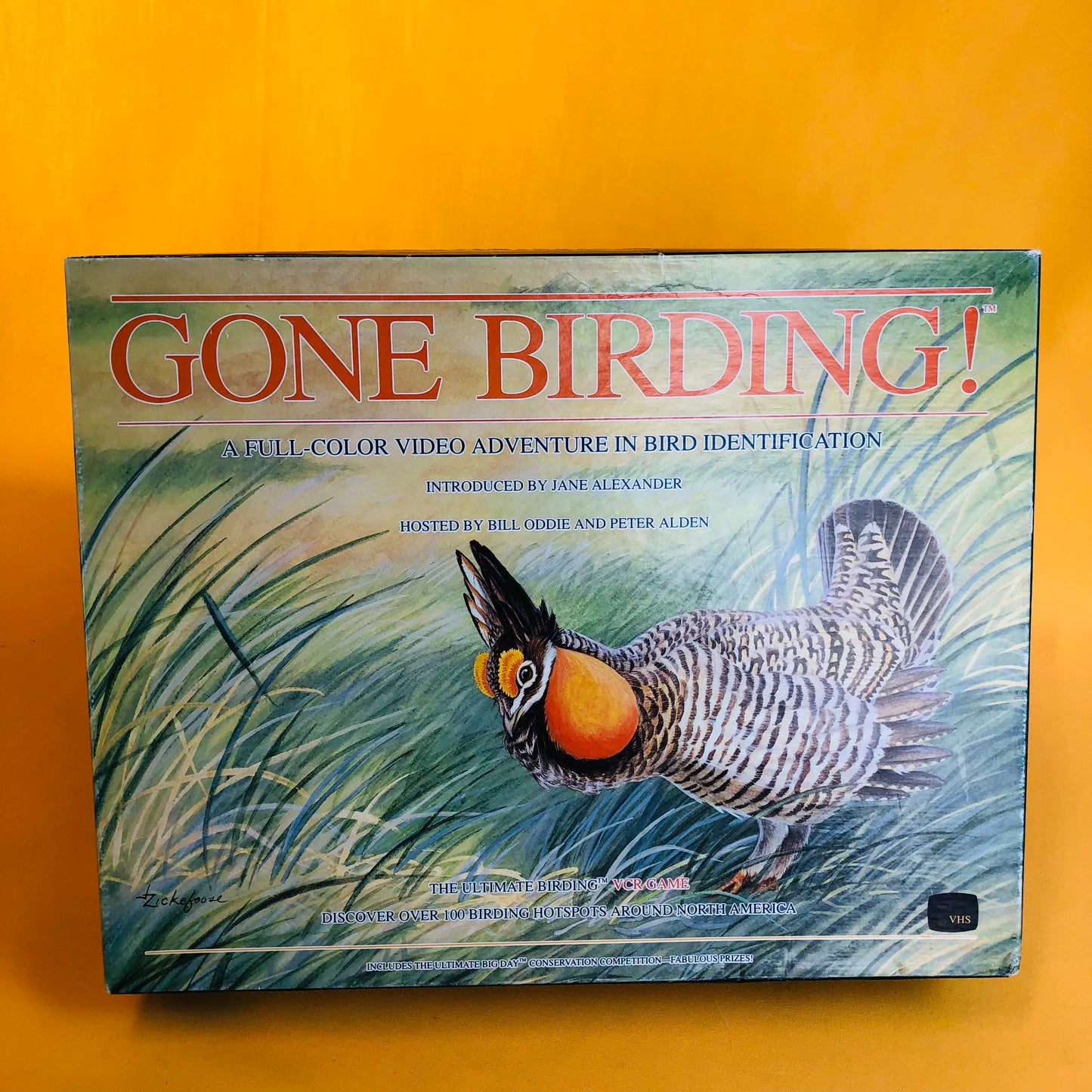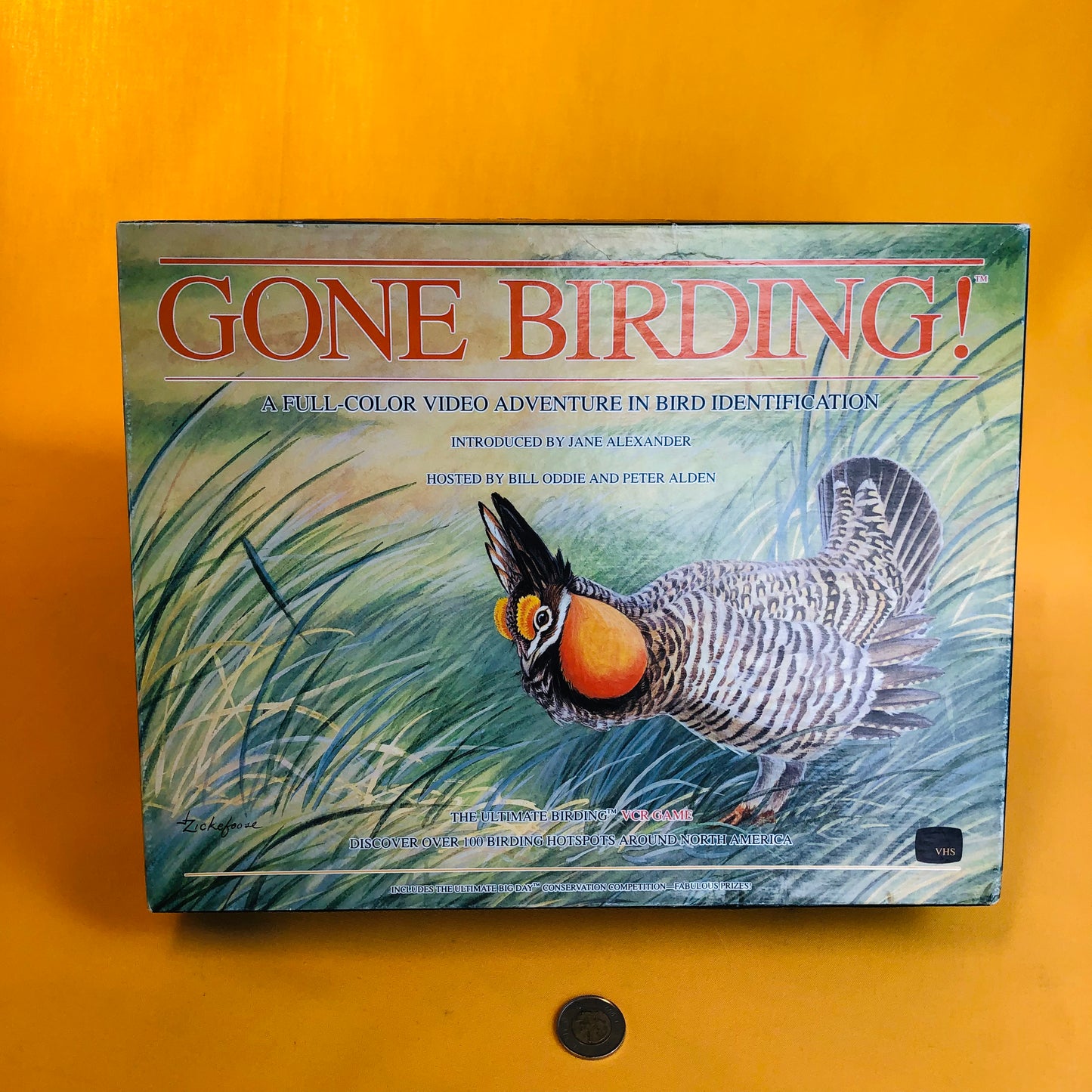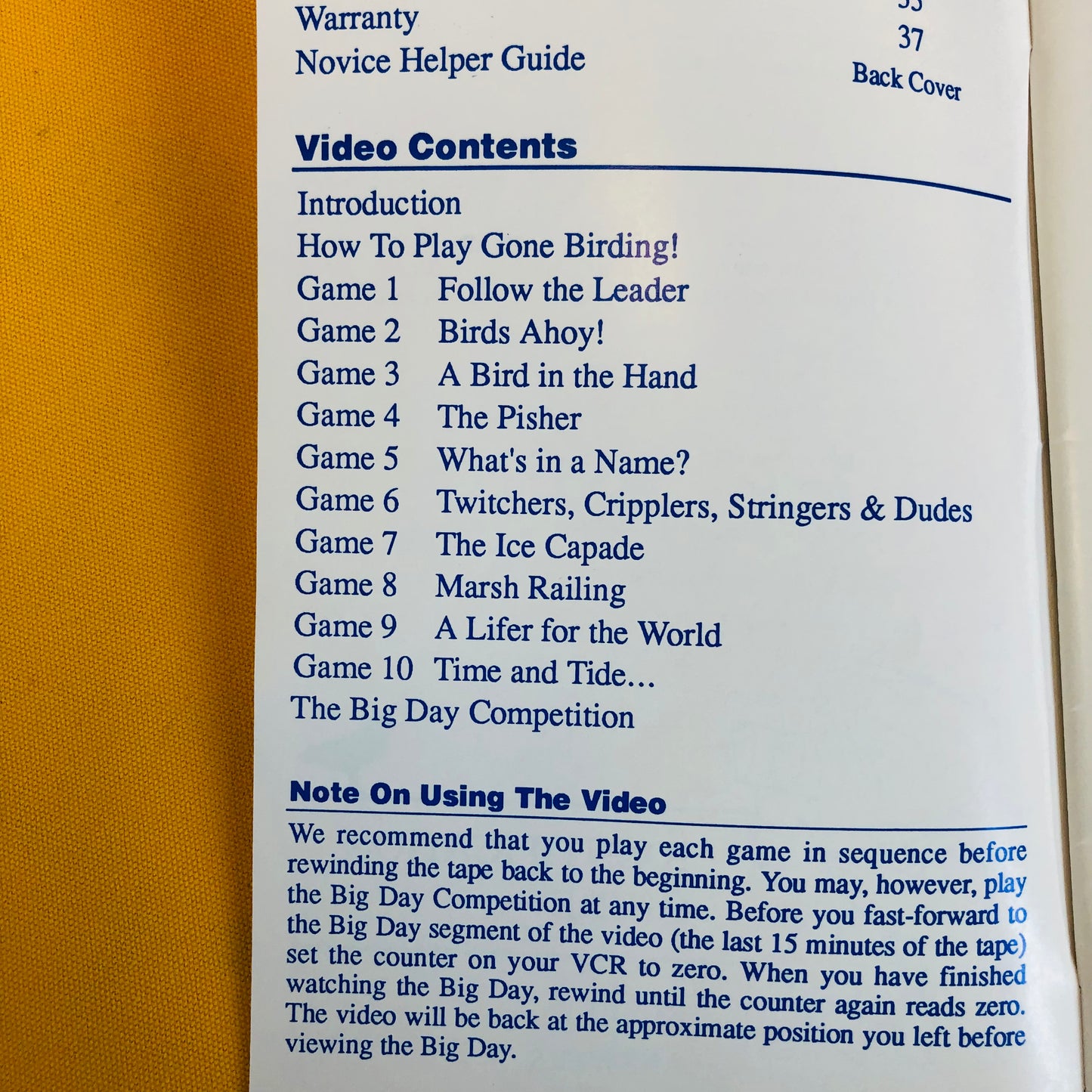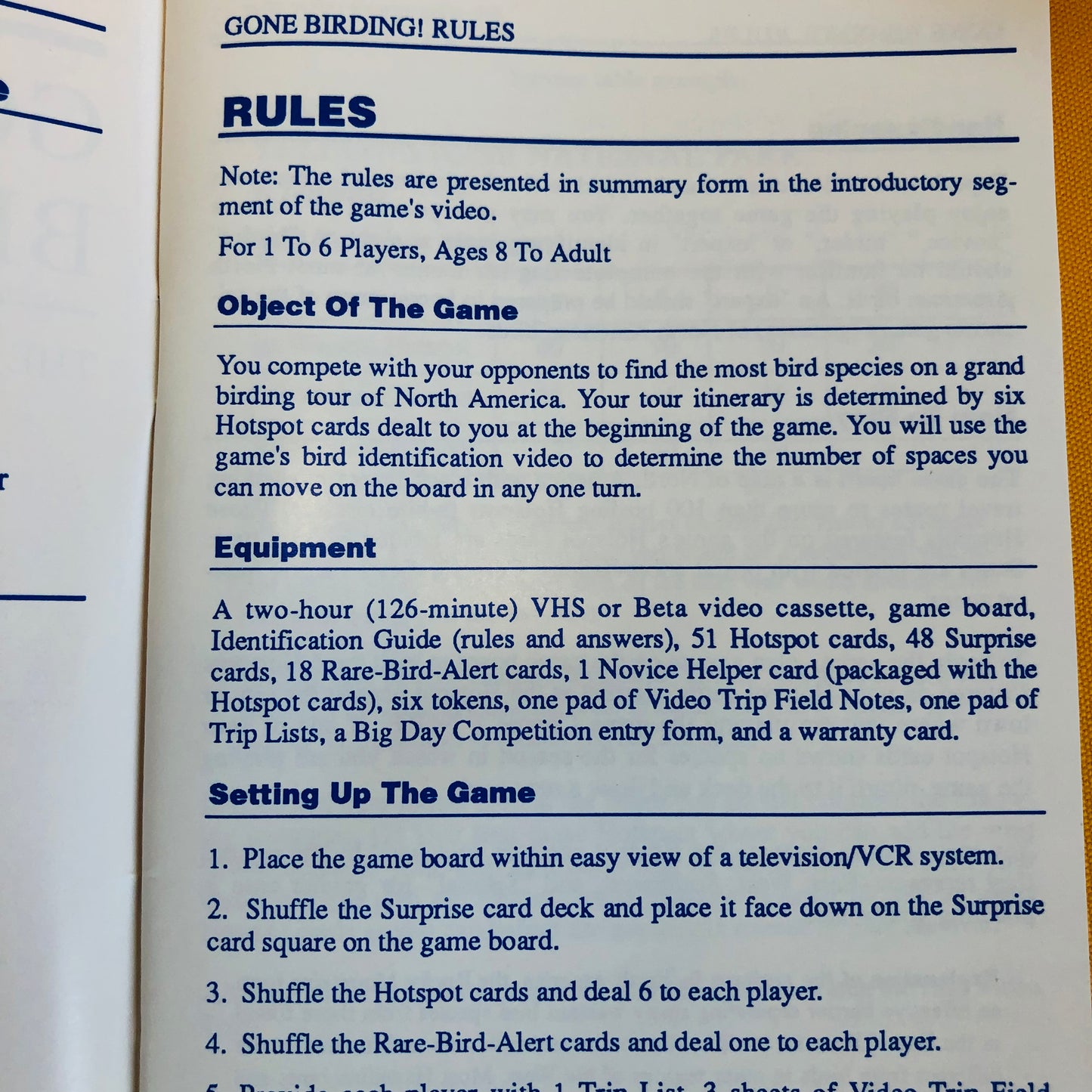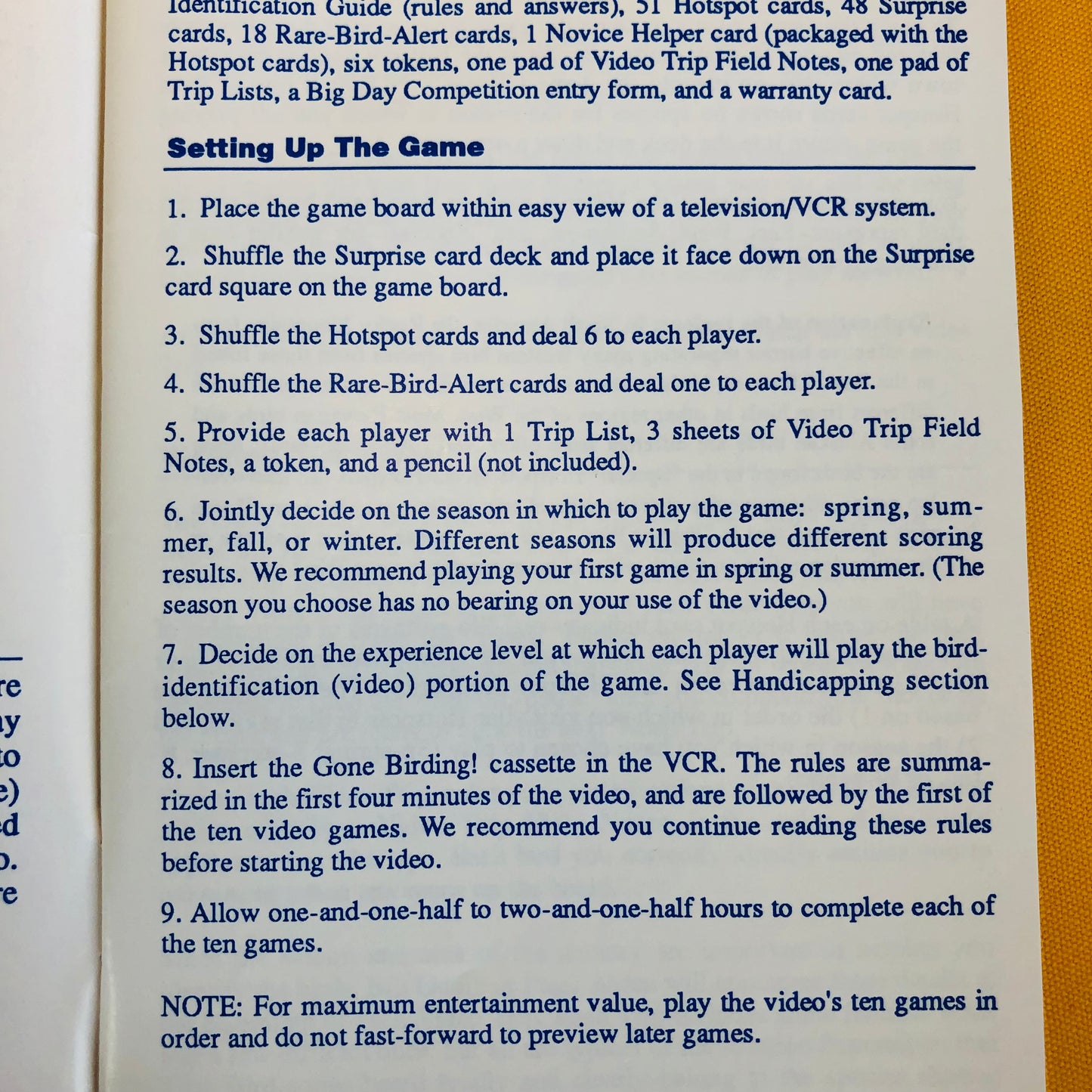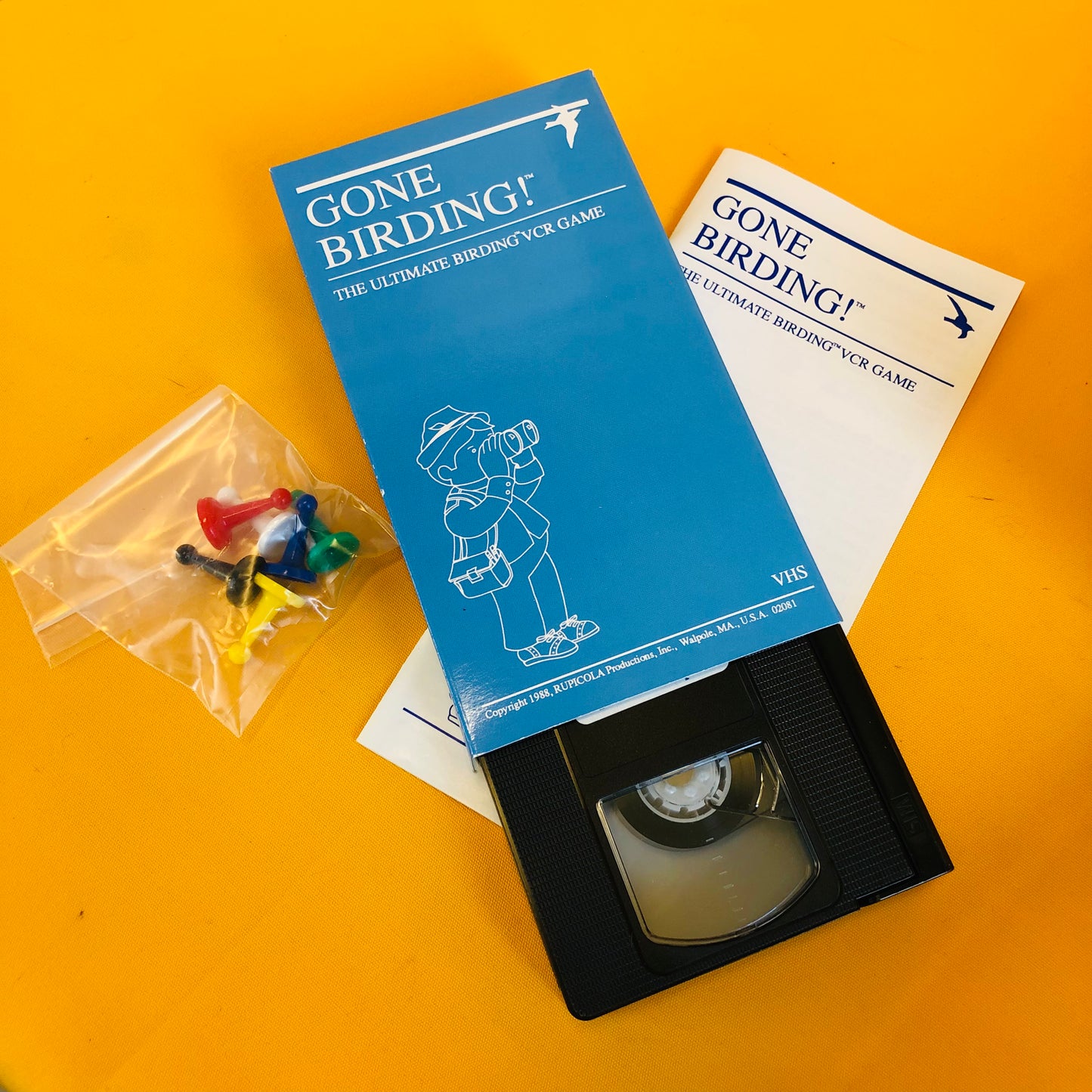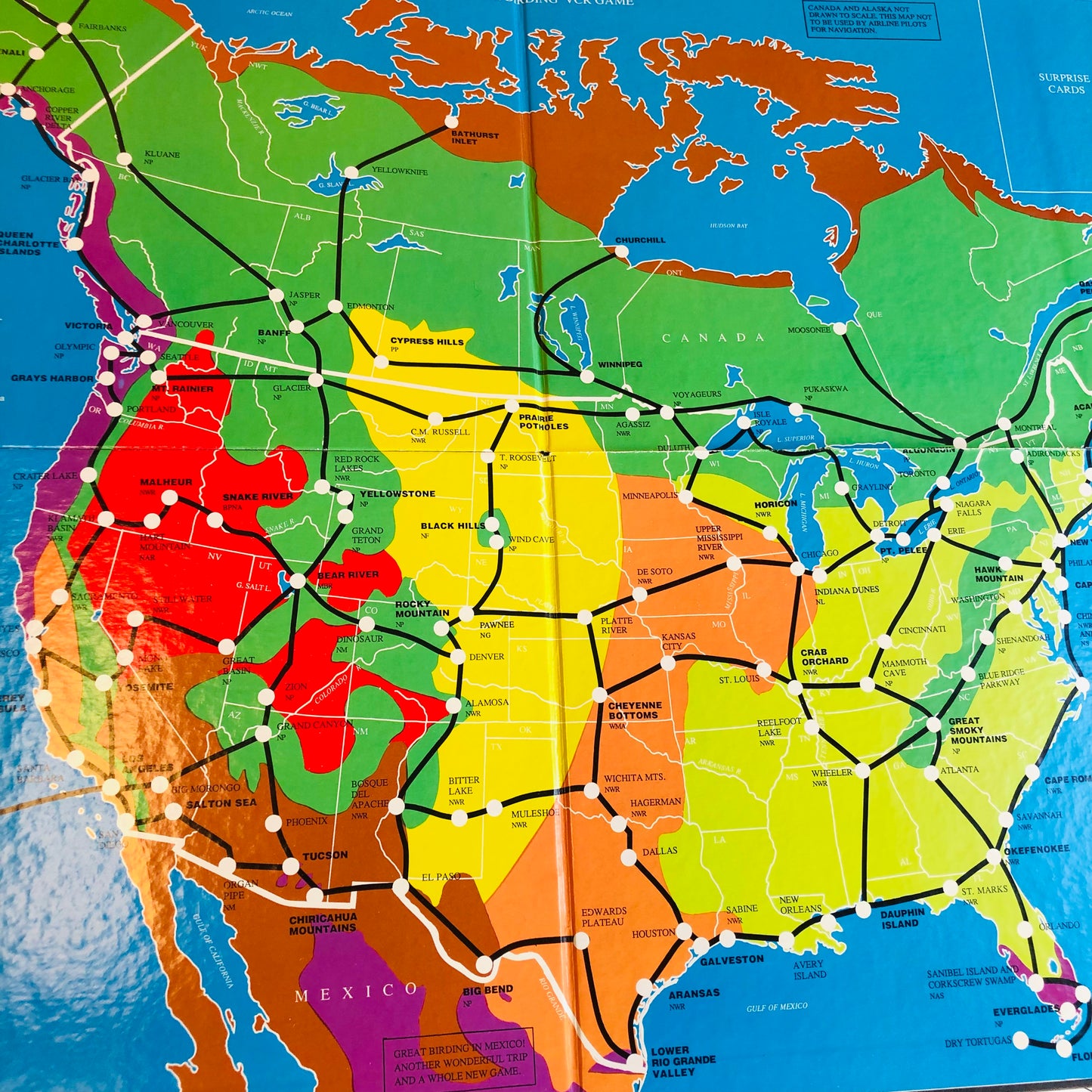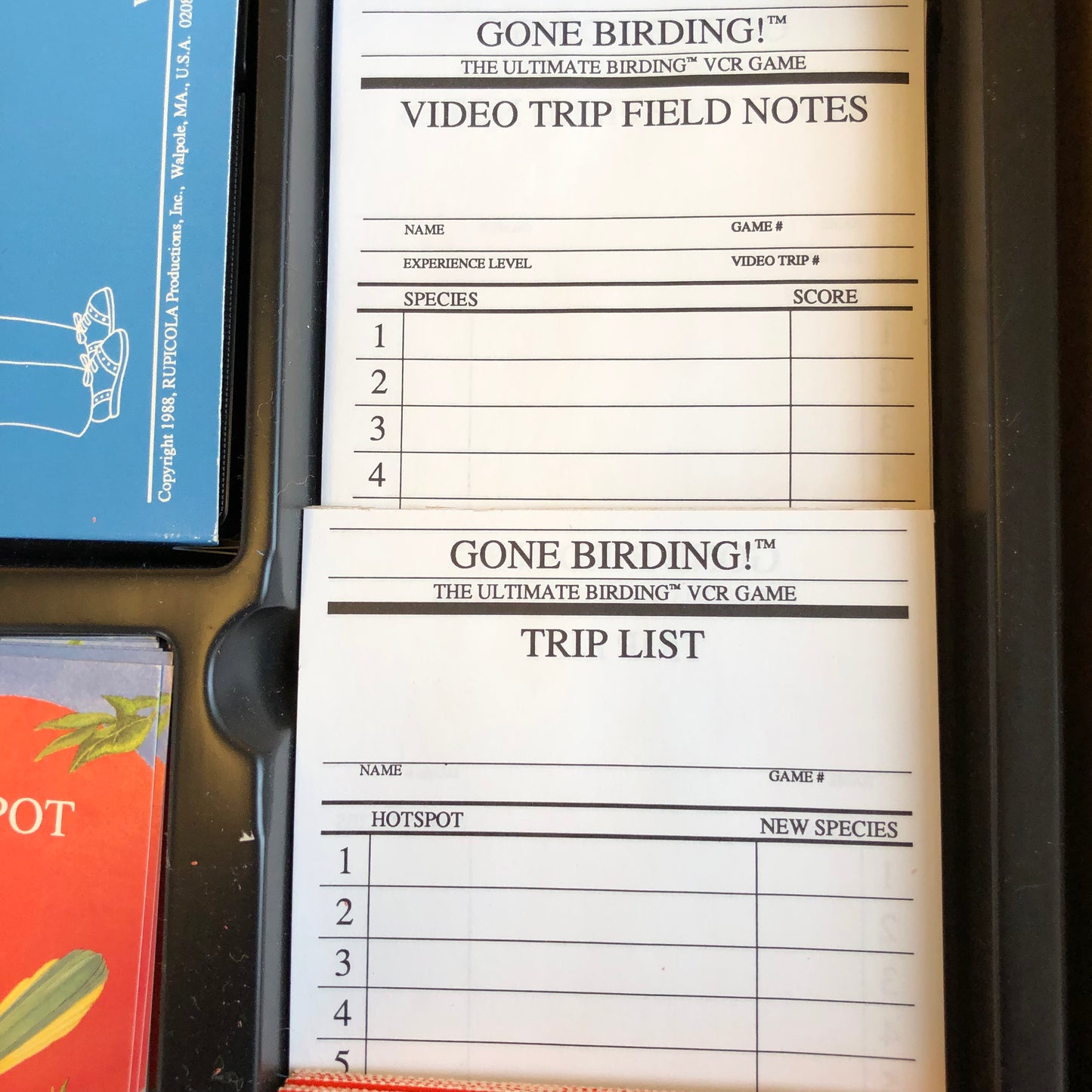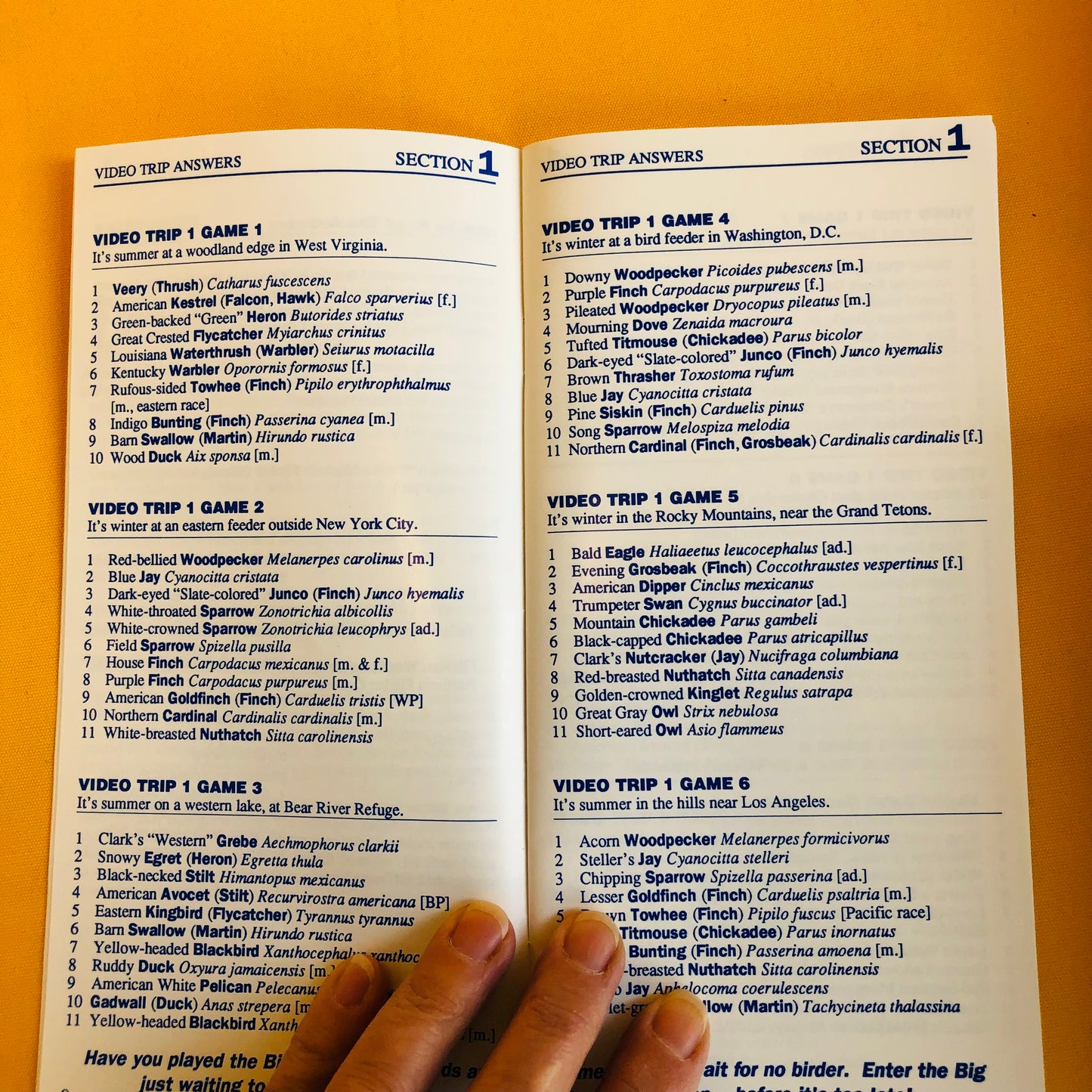 FAQ
STORE PICK-UP

Pick-up your order in store during our store hours:

Thursdays 11am—4pm
Fridays 11am—4pm
Saturday 11am—6pm
Sunday 11am—4pm

Our store is located at 750 Fairfield, Victoria BC
DELIVERY

We offer store pick-up for free and a local delivery service via bicycle for a flat rate based on postal code: 

$7.50: V8P, V8R, V8S, V8T, V8V, V9A

$6.50: V8W
PROCESSING TIME

Total processing time from when your order is placed to when it is delivered will be between 3-12 business days, depending on the volunteers available and the day of the week that the order is placed. You will receive an email notification when your order is ready for pick up or has been sent out for delivery.
ORDER STATUS

Once you place your order, you will receive an order confirmation email. When your order is out for delivery, you will receive an "Out for delivery" email. When the order has arrived at your address, you will receive a "Delivered" confirmation email. If you are picking up in store, please wait for the "Ready for pickup" email before coming to the store.

If you haven't received your order within 14 business days of placing the order, please contact us at orders@supplyvictoria.ca with your name and order number, and we will look into it for you.
RETURNS

We do not offer refunds for orders placed on the online store or in-person. We may be able to offer an exchange on a case-by-case basis.